News

Iraq Fellow Selected for CANVAS Freedom Fellowship
Political Candidate Fellow, Hanar Marouf, from the 2018/19 Class of Iraq Leadership Fellows has been selected to participate in the prestigious Canvas Freedom Fellowship supported by generous funding from GPD Charitable Trust. Hanar is Project Manager for a democratization project with International Norwegian People's Aid. Hanar is also an activist on human rights issues, and she is a journalist who publishes articles in international media outlets. She founded the first English-Kurdish magazine for youth in Iraq. She has led several campaigns on gender equality and freedom of expression. She is a PhD candidate in Politics and International Relations at the University of Kurdistan of Hewler. As part of the Canvas Freedom Fellowship Hanar will participate in the Oslo Freedom Forum, she will travel to Belgrade and New York, and she will work with young leaders and mentors from around the world.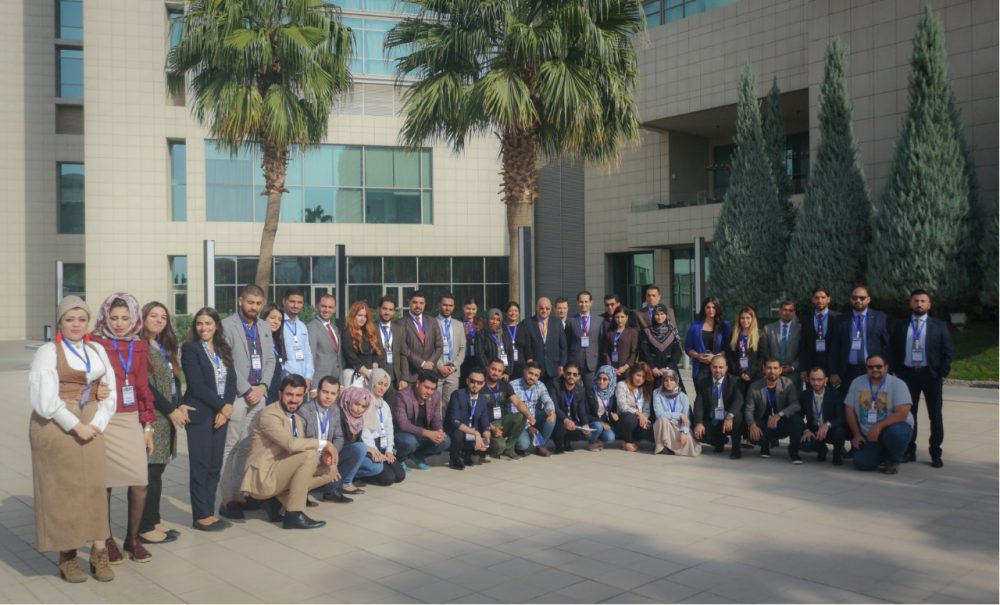 The 2018/19 Class of Fellows Have First Training, Participate in MERI Forum
The 2018/19 Class of the Iraq Leadership Fellows Program met for their first training from 21st-23rd October 2018. This year our class of fellows has doubled in size, to fifty fellows, and is split between two tracks: a Social Activist track and a Political Candidate track. The Social Activists are focusing on building their campaigning and advocacy skills with experienced international trainer Nizar Farsakh, while the Political Candidates are learning about what it means to effectively participate in the Iraqi political process with Professor Akeel Abbas. After two days of intensive training at the American University of Iraq in Sulaimani, the fellows travelled to Erbil where they were guests at the MERI Forum. In breakout sessions from the MERI Forum, the Fellows met with a range of political, diplomatic, and public figures including the former Governor of Najaf and the Ambassador of the EU to Iraq. The Iraq Leadership Fellows Program would like to thank MERI for their generous partnership.

Iraq Fellows Selected for Prestigious International Program
Three members of the 2017/2018 class of Iraq Leadership Fellows have been selected to participate in the prestigious Perennial Fellowship Program. Perennial is a three week, intensive leadership development program that brings leading civil society activists from around the world to Seattle in the USA. The program seeks to foster deeper meaning and understanding in the theory and practice of leadership, and helps fellows to bring greater purpose, clarity and skill to the work they lead and to build stronger connections to the communities they service. Iraq Leadership Fellows Wesam Sabah al-Sa'ad, Shunas Sherko, and Hashim Hayder al-Rikabi  have been selected to participate.
For more information about the Perennial Fellowship see www.perennial.org.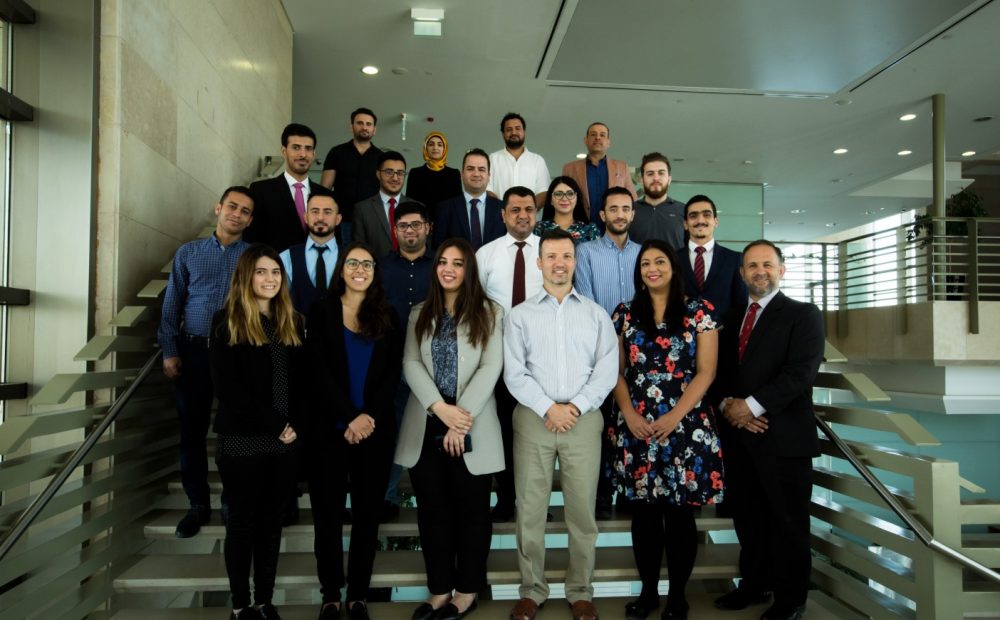 The 2017/2018 Iraq Fellows Graduate
The final training for the 2017/2018 class of Iraq Leadership Fellows took place from 22nd to 24th June 2018 at the American University of Iraq in Sulaimani. Fellows worked in groups to refine the advocacy campaigns they had developed throughout the fellowship in preparation for launching the campaigns. The mapped the stakeholders who could have an influence on the outcome of their campaigns and developed concise and persuasive messaging. The training deeply explored the different types of narrative that can be used as a basis for effective communication and persuasion, and Fellows practiced using these different techniques. The Fellows then engaged in self-reflection about their leadership styles and how they could be improved in order to gain support from relevant constituencies. The Fellows are now actively engaged in a broad range of advocacy campaigns including to discourage underage marriage, to provide vocational training, to reform the Iraqi education system, to enhance minority representation in parliament, and to bring about electoral reform. You can learn more about the campaigns here [Link to Campaigns page].
The Fellows also had the opportunity to meet with a senior figure from Goran, a Kurdish political party, who discussed with them the elements of the campaign that Goran recently mounted to bring about a partial recount of the results of the 2018 parliamentary elections.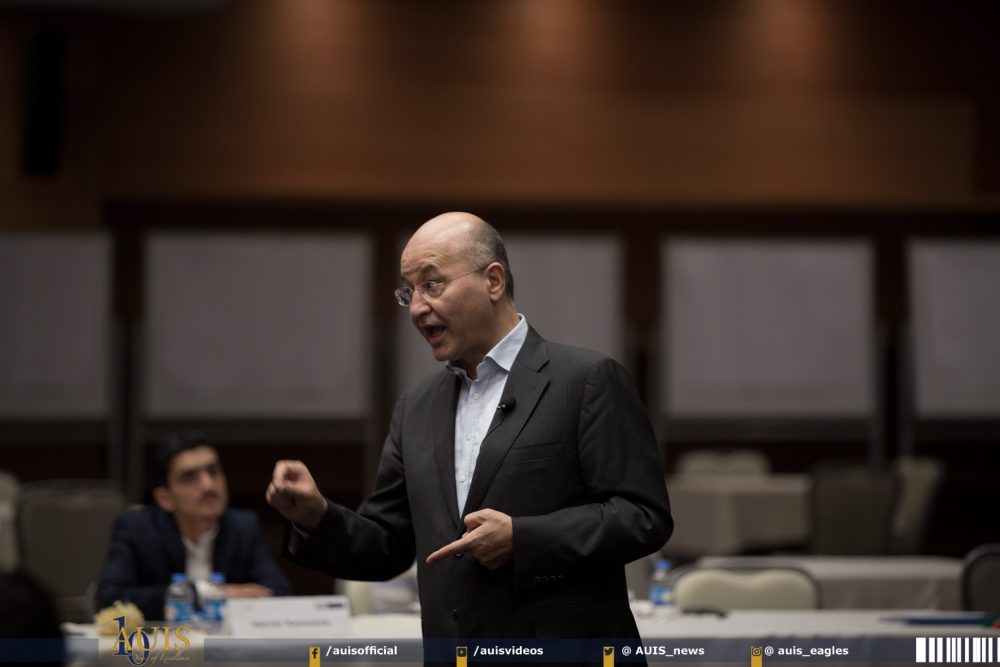 Iraq Leadership Fellows Meet Former Deputy Prime Minister of Iraq
The second training workshop for the 2017/2018 class of Iraq Leadership Fellows took place at the American University of Iraq in Sulaimani from 5th – 7th  March 2018. The training focused on how to build support among relevant stakeholders by creating compelling stories and narratives. Fellows were taught how to mine their personal experiences to create inspiring 'narratives of self' that could bolster their ability to lead. Fellows also learnt how to create 'narratives of us', by building on collective experiences to communicate an arc of change to potential supporters. Fellows further experimented with creating visual and narrative images that could powerfully communicate ideas and inspire action.
The Fellows met with Dr. Barham Salih, former Deputy Prime Minister of Iraq, and former Prime Minister of the Kurdistan Region of Iraq, and leader of the new Kurdish political party Coalition for Justice and Democracy. Dr. Barham Salih powerfully demonstrated to the group how he uses a collective Iraqi narrative to inspire Kurdish citizens to support a new vision of the future in which Arabs and Kurds can work together to rebuild the country.
Iraq Leadership Fellows Meet for the First Time
On 24th and 25th October 2017 the inaugural class of the Iraq Leadership Fellows met for their first workshop, which was generously hosted in Beirut by Konrad-Adenauer-Stiftung and GPD Charitable Trust. They participated in a series of teambuilding exercises, and in interactive sessions exploring effective advocacy techniques and effective campaigning strategies. Participants then created mock campaigns and presented them to the group. Based on this learning, participants are now engaged in creating plans for real life campaigns that they will launch, with ongoing mentoring from our team.
Read full article